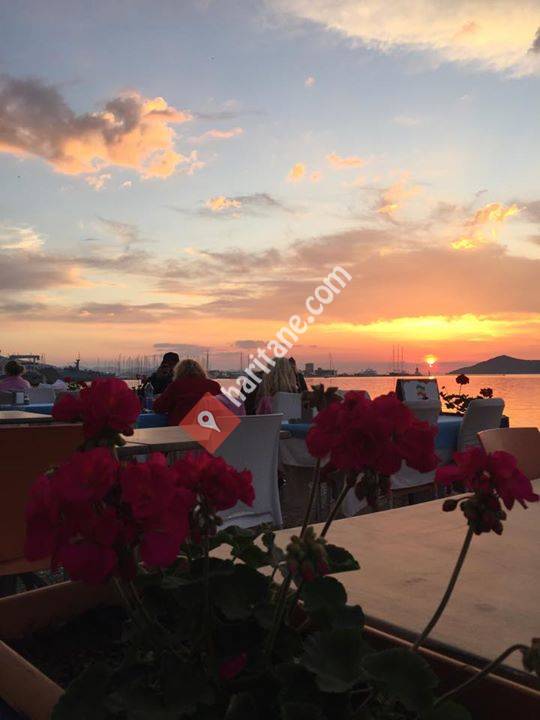 Hakkında
A wonderfully casual, brasserie-style restaurant offering fresh home-cooked Italian and Mediteranean dishes.
Hikayemiz
Le Cafe is a pleasant Yalıkavak seaside restaurant in Bodrum –
well known and sought after by the residents and tourists around the local area,especially "Fried Calamaris" and " Octopus" is in great demand in the area.Le Café is owned and managed by Davendra Naidoo and his wife Hayriye. and where you will enjoy eating fish and seafood at the tables arranged on the seaside facing the sunset.

Le Cafe also serves Turkish village mixed breakfast in the mornings and the residents of the housing estates around Yalıkavak and the tourists who has discovered and visit Yalıkavak every year have become regular visitors of the premises; Le Cafe is the haunting place of them. Besides Fish and Seafood, selected casseroles, salads, pizzas, seafood risottos, cream-cakes from the Mediterranean cuisine are also successfully served in Le Cafe...

Pleasant surprises, and special tastes interspersed among the "Turkish Appetizers" that you will not be able to enjoy elsewhere will be of your interest. They are all prepared under the supervision of Le Cafe...
You must visit Le Cafe before sunset if you are around Yalıkavak and enjoy the sunset there by tasting the delicious food you will select from the menu of Davendra.
Let the sunset of Yalıkavak and dining in Le Cafe become a ritual for you.


Adres: 33 iskele cad yalikavak, 48400 Bodrum, Mugla
Çalışma Saatleri
Pazartesi: 09:00 - 00:00
Salı: 09:00 - 00:00
Çarşamba: 09:00 - 00:00
Perşembe: 09:00 - 00:00
Cuma: 09:00 - 00:00
Cumartesi: 09:00 - 00:00
Pazar: 09:00 - 00:00